SC releases lawyer sued by American citizen – pna.gov.ph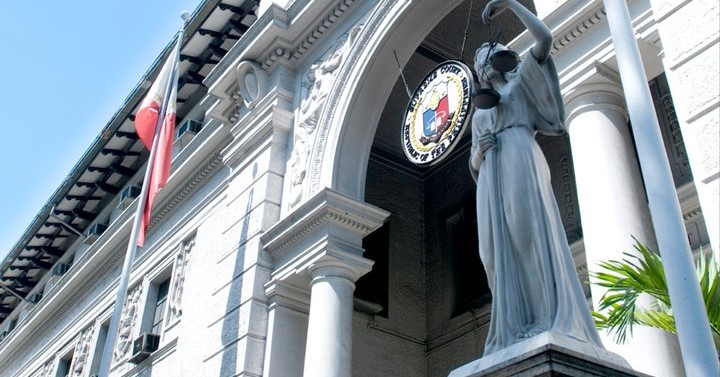 MANILA – The Supreme Court (SC) exonerated a lawyer who was sued by an American citizen for reporting him to several agencies, including the Bureau of Immigration (BI), in a dispute with his doctor, the lawyer's client.
In an eight-page decision of October 11, the Second Division of the SC rejected the administrative complaint filed by the American Robert G. Briant against the lawyer Jeanie S. Pulido.
The argument started after Dr. Minda Luz Manas had sought legal advice over a complaint from Briant.
In May 2013, Briant Manas had shown letters from his doctors in the US that he needed to refill the prescription, but was informed by Manas that she would need to examine him first because Valium is a regulated drug. After the evaluation, Manas issued a Valium prescription that was valid for 30 days.
The following month, Briant sought another refill of Valium and was again advised that an evaluation is required before a prescription is issued. After the evaluation and the replenished prescription, he was also given a medical summary of his condition from Manas.
A month later, Briant spoke to the clinic's director and asked for a refund, including the money he'd paid to get a second opinion from another doctor.
Briant was ignored, prompting him to file a formal complaint against Manas with the Philippine Psychiatric Association in July 2013 for a refund of the PHP 12,000 fees he had paid. Aside from the complaint, Briant also emailed a Makati hospital where the doctor also had a clinic asking for the sum to be paid.
In June 2014, the PPA acquitted the doctor of inappropriate and unethical behavior.
Briant then threatened to file a complaint against Manas with the Philippine Regulatory Commission (PRC) and the Bureau of Internal Revenue (BIR).
In response, Pulido sent Briant a letter asking him to stop his actions and informing him that Manas "would not hesitate to file a case with the BI and have him declared an undesirable foreigner because he was" obviously "Not in a manner that is appropriate to a tourist or immigrant in the Philippines."
Pulido provided copies of the letter and notified the immigration authorities to notify the agency of the tourist's disrespectful behavior and harassment towards Manas.
Briant then filed a complaint against the attorney with the Integrated Bar of the Philippines Commission on Bar Discipline (CBD), but did not attend the agency's hearing, which eventually recommended that administration fees be dropped.
"We checked the subject carefully and found that Atty. Pulido's language, tone and choice of words were not defamatory, hurtful or derogatory for their own character, "commented the SC.
It added that Pulido only narrated the series of interactions, informing Briant of her client's action and recourse in case he persisted in his act. (PNA)